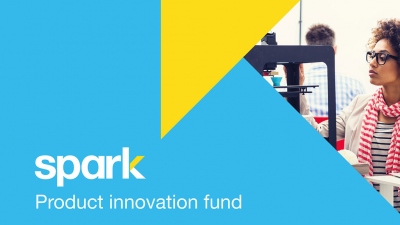 I am very pleased to announce that my RipSeam product idea has been selected among the top 30 applicants in this year's Design Council Spark Project. It now stands a chance to win a place on a 20 week bespoke support programme, as well as up to £65,000 investment to help bring the idea to market.
Design Council Spark is a new product innovation fund to uncover the UK's next great inventions that are primarily physical.  The programme is unique – it is not for profit. Participants donate 5% of future sales revenue back into the fund, fuelling a movement of revolutionary products for the UK and beyond.
At this early stage in product development, design details have to remain a closely guarded secret. I can say, however, that it is broadly described as a 'fastener' and that I believe it has the potential to become a 'game changer'.
Since, the creation of the business late in 2013, I have received valuable support from Birmingham City University's Interior Lifestyles Futures programme.  The Programme's Project Director, Kathryn Burns said, "This is a magnificent achievement."
I am very excited to have gained formal recognition of the potential of my idea.  As the days past after the planned date on which the short-list would be announced, I began to wonder if my dream to introduce a new fastener option to the market would remain just that, a dream.
Now, I am focused on the next stage of the competition, a weekend workshop run by mentors to short-list to the ten final participants who win a place on an Accelerator programme which includes £15,000 investment and bespoke support worth £35,000.
The once active participant in the fast moving sport of Basketball attributes the origins of the RipSeam fastener to the needs of that game. The sport is played during the Winter months in the UK which means players need to wear track suits to keep warm when not on court but often need to be ready to enter the game at a moment's notice. The seed of the idea was sewn in a cold gymnasium in East London.
You can follow Sid on
Twitter
, connect on
LinkedIn
or Like on
Facebook
.